Fire Safety Hero Award
Recognition of Fire Safety Heroes is important.
Are you are a fire safety hero or do you know someone who has helped to save lives and protect property by using a fire extinguisher? Share your story with us and the hero will be recognized with our 'Fire Safety Hero Award' and receive a replacement fire extinguisher.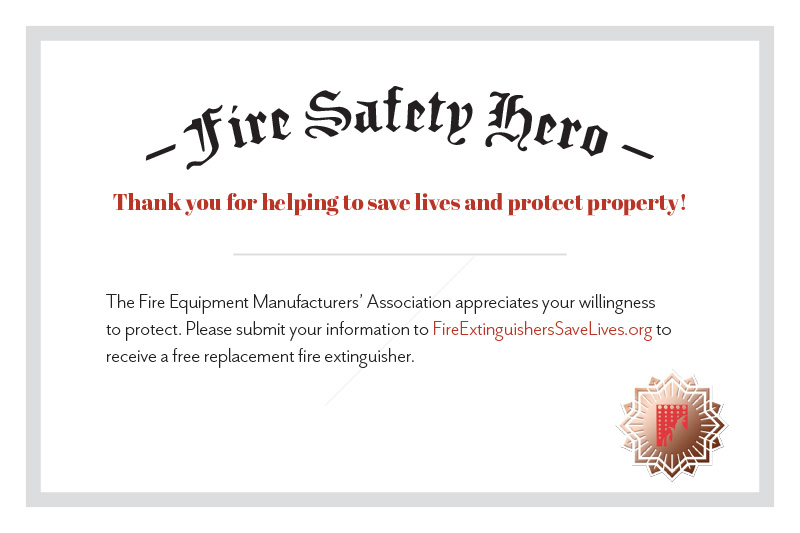 Are You Safe? Does your building require fire extinguishers throughout?
Every state has a State Fire Code with a section on fire extinguisher requirements. To get an overview of what state fire codes are based on and if states have made enhancements to fire codes visit the Interactive Fire Safety Map.