Fire Extinguishers
Save Lives
See It – Grab It – Use It
---
The fireextinguisherssavelives.org website highlights successful fire extinguisher uses in an effort to bring further awareness to fire safety. Studies have shown that after notifying the fire department, the average person can help save lives and protect property by using a fire extinguisher during an emergency.
---
Latest Research
The Fire Equipment Manufacturers' Association commissioned a new scientific study on the role of portable extinguishers in reducing the carbon footprint of a fire in a sprinklered building. The study found that portable fire extinguishers can further reduce fire related carbon emissions of a building, beyond the effectiveness of sprinklers on their own, by 93.6%. When used together, sprinklers and portable extinguishers, the result is a total reduction of fire related carbon emissions by 99%. Download the complete study prepared by the respected fire protection engineering firm Jensen Hughes.

---
---
Latest Stories
Research
Portable Fire Extinguishers Dramatically Reduce the Carbon Footprint of Building Fires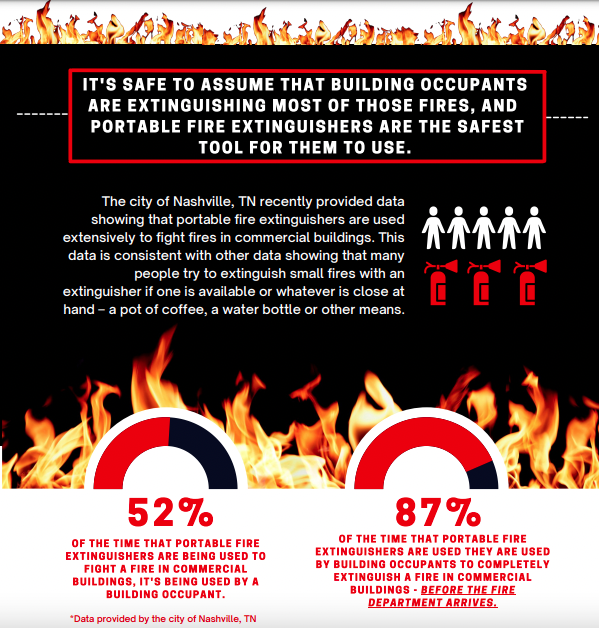 Portable Fire Extinguishers are Safe & Effective Tools for Building Occupants
Videos
About FireExtinguishersSaveLives.org
Why Fire Extinguishers are Important
How to Use a Portable Fire Extinguisher
See It, Grab It, Use It Infographic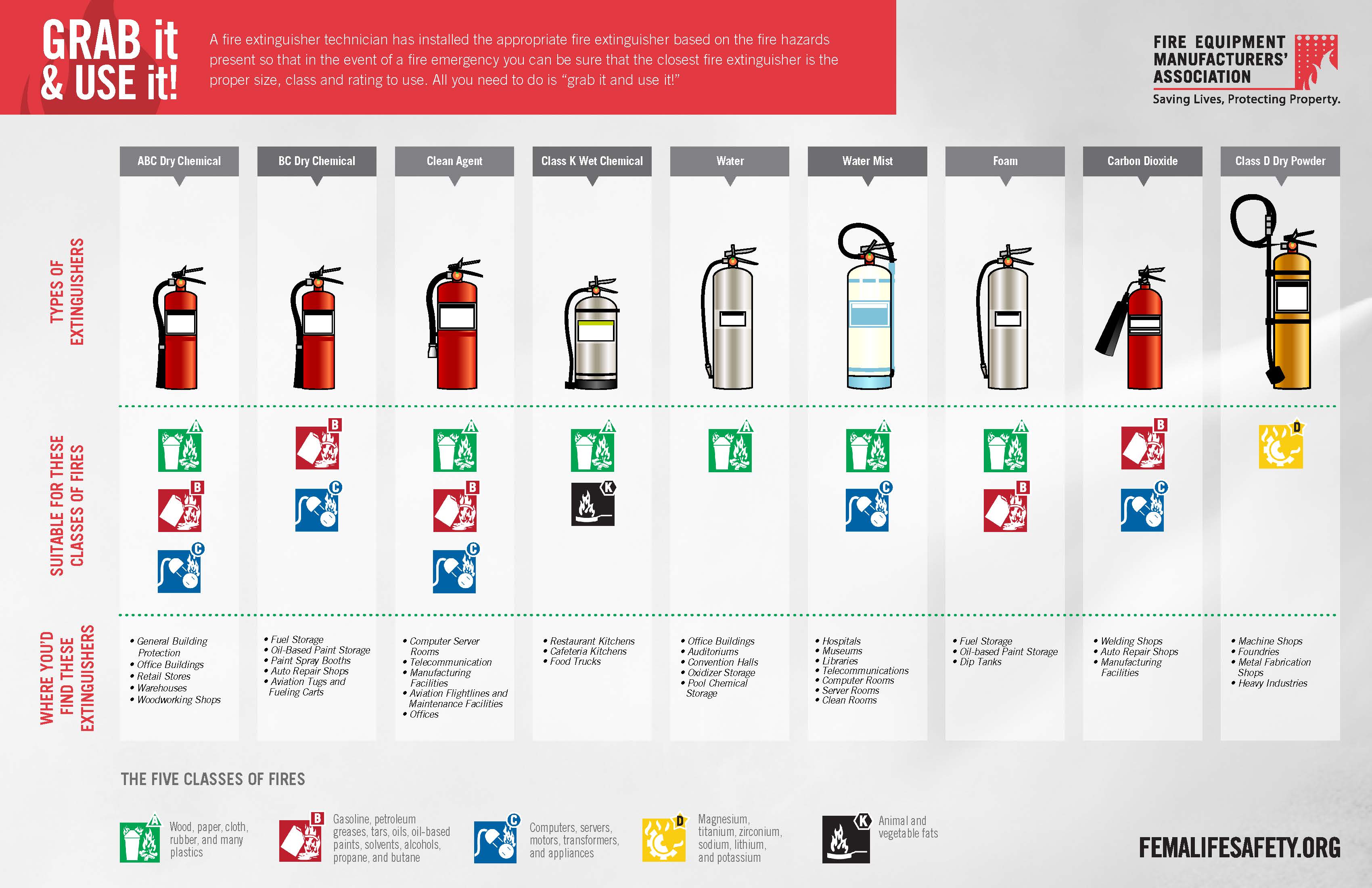 Types of Fire Extinguishers Infographic
Are You Safe? Does your building require fire extinguishers throughout?
Every state has a State Fire Code with a section on fire extinguisher requirements. To get an overview of what state fire codes are based on and if states have made enhancements to fire codes visit the Interactive Fire Safety Map.